These French Bulldogs generally have white coats with fawn patches. However, some have fawn coats with black patches. The AKC does not recognize the fawn pied as an official color.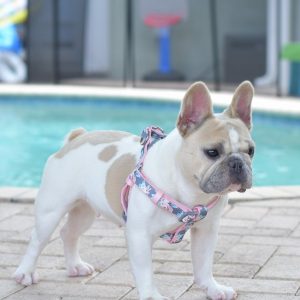 What is the Price of a Fawn Pied French Bulldog
While a normal pied Frenchie can cost between $5,000 and $7,000, fawn pieds are rarer, so they tend to cost a bit more.